David Miller, Ph. D.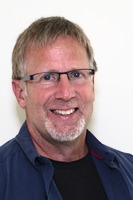 Adjunct of the Faculty of Theology and Religious Studies of Laval University
Academic Background
Doctorat (Ph. D.) en théologie (Université Laval) QC 2014.
Thesis: Le pacifisme chrétien et la théologie évangélique.

M. Div. (Ashland Theological Seminary) USA 1981.

B. A. in Biblical Studies (Messiah College) USA 1977.
Other commitments
Pastor at Intersection, Église des Frères Mennonites (MB) de Terrebonne (QC)
Director, Centre for Studies in Service, Peace and Reconciliation
Member of ETEQ's academic committee, 2012 -
Publications et contributions
« Bible et théologie dans la méthodologie de Stanley Grenz » Théoforum (47: 2016-2017) Leuven-Peters, 2017
«Evangelical theology and the peace position» in Harriet sider Bicksler et Devin Manzullo-Thomas (dir.), Brethren in Christ History and Life (vol. Xxxviii, no. 3, décembre 2015, pages 390-406)
Cours enseigné(s) à l'ETEQ